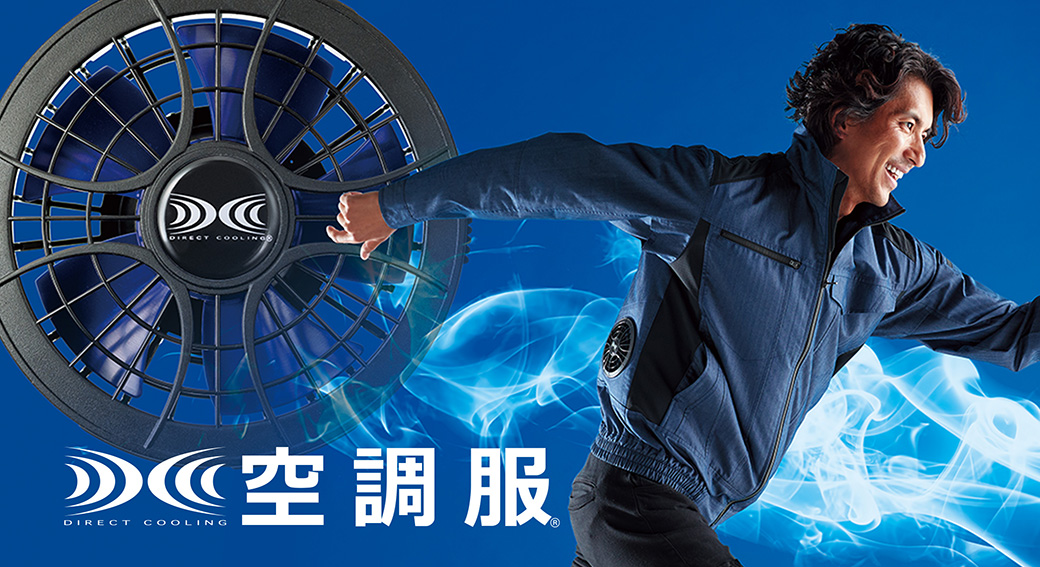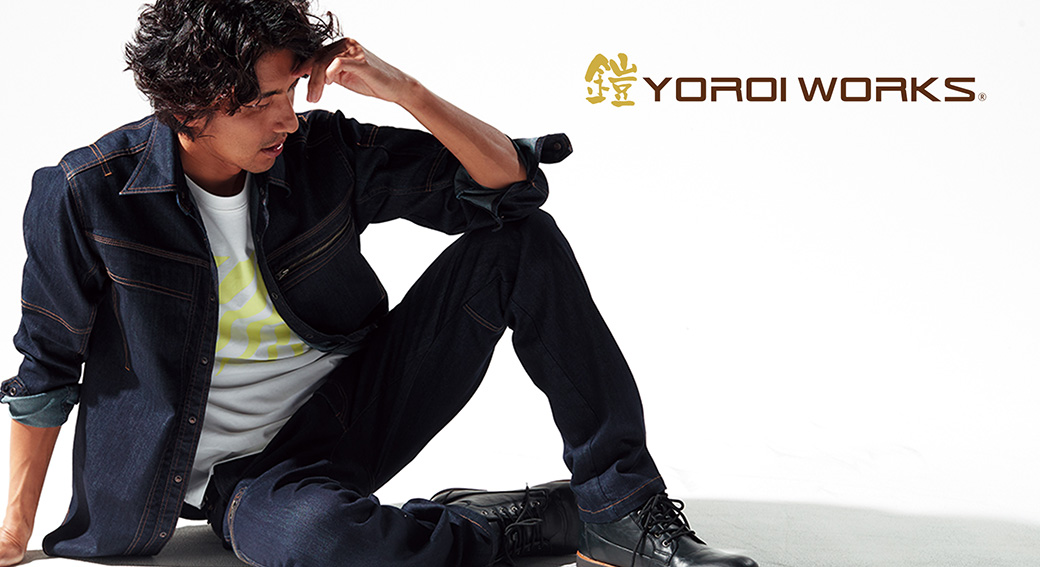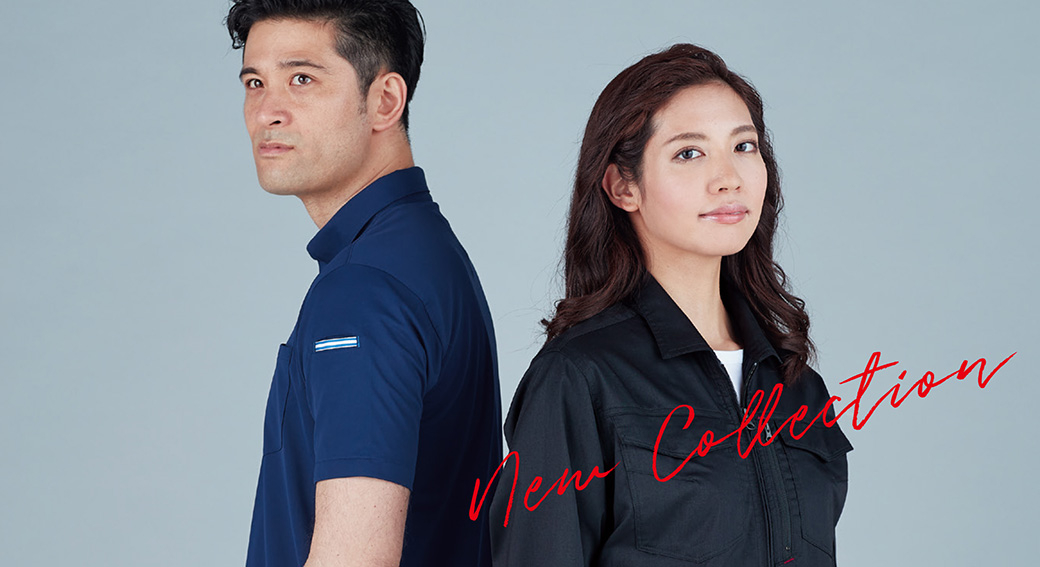 INFORMATION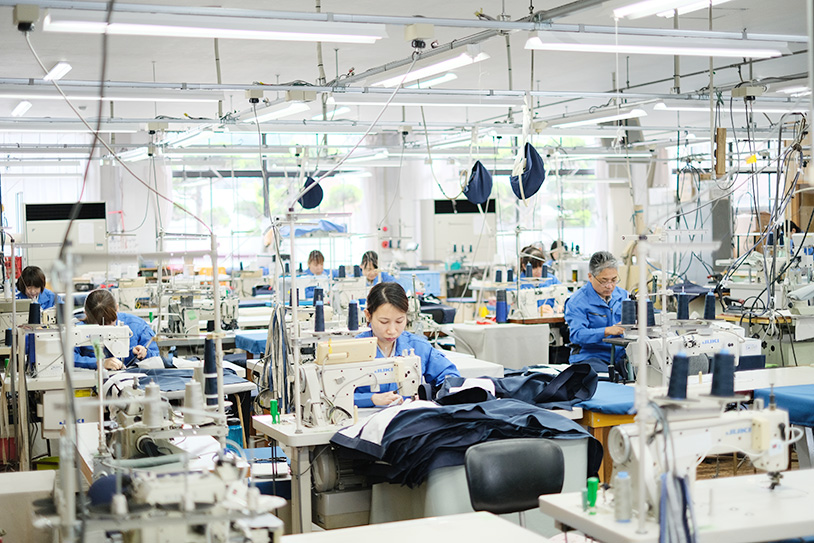 The contents
Design, manufacture and sale of workwear
Capital
53 million yen
The number of employees
140
Main bank
The Chugoku Bank,Ltd. The Hiroshima Bank,Ltd.
The Hyakujushi Bank,Ltd. The Shoko Chukin
Main customer
Itochu Corp・Marubeni Corp・TOYOBO Specialties Trading CO., LTD.
CHIKUMA CO.LTD
Representative
President and Representative director  Kenji Kodama
Place of business
Head office
110, Fukawa-cho, Fuchu-city, Hiroshima 726-0004  GoogleMAP Delivery center
Fukawa-cho, Fuchu-city, Hiroshima 726-0004 Head office factory
Takagi-cho, Fuchu-city, Hiroshima 726-0013 Fukuyama minato factory
Miyoshi-cho, Fukuyama-city, Hiroshima 720-0031 Daito factory
Daito-cho Iida, Izumo-city, Shimane 699-1221 Iishi factory
Yoshida-cho, Unnan-city, Shimane 690-2801 Izumo factory
Kamishima-cho, Izumo-city, Shimane 693-0101

Cooperation factory
20 factory
HISTORY
1937
Kodama Apparel Industries established in Fuchu City by Saburo Kodama.
1942
Bingo Clothing Company No. 21, Ltd., established under wartime corporate control order; Kodama Apparel Industries amalgamated into this.
1954
New headquarters built in current location.
1959
Osaka sales office opened.
1964
New head office building completed.
1965
Company reorganised, renamed Asahicho Sen-i Co., Ltd.
1968
Head office factory completed.
1974
Tokyo office opened in metropolitan area.
1981
Kozo Kodama appointed president.
2002
Osaka and Tokyo sales offices moved to new premises.
Company obtained ISO14001 accreditation.
2009
Osaka sales offices moved to new premises.
2011
Kenji Kodama appointed president.
2019
Company obtained ISO9001 accreditation.
2021
Asahicho Corporation Company name change.
GREETING
Thank you for visiting our website.
Our company was founded in 1937 by Saburo Kodama as Kodama Sewing Company. The company was called Bingo 21st Sewing Co., Ltd for a while before the name was changed to Asahicho Sen-i Co., Ltd in 1965. We celebrated our 80th anniversary.
I would like to sincerely thank everybody for their warm support and patronage over the years.
Every since our company was founded, we have always kept quality as our first priority and developed various workwear that meet the needs of the times. We have always been ahead of the times with our workwear including antistatic workwear, Gore-Tex® (waterproof) workwear, pocketless (contamination prevention) workwear, high-visibility workwear, etc., which is allowing people to work safely without worry at workplaces all over Japan.
We will continue to work diligently to contribute to society by providing useful workwear without forgetting our integrity to our customers. We hope that you will continue to guide and support us.
We hope that visiting our website will allow you to better understand our company and to gain a sense of familiarity for our workwear.
Kenji Kodama, president